What is DIAS e-Payment Code?
The DIAS e-Payment Code is a unique code for each billing data you insert in your myTophost Panel account and you can use it to pay for your order without having to enter any of Top.Host's bank account numbers.
A user is likely to have more than one DIAS e-Payment Code, depending on
the number of billing data
they have saved in their panel. So, before proceeding with a payment with a DIAS e-Payment Code, make sure you always make your payment with the code that corresponds to the billing data you provided when placing your order. To fulfil the payment,
you only need to have an active bank account
at the bank where you will make your payment.
Collaborating banks & payment methods
You have the option to make your payment via e-banking, phone banking or at a cashier, using the DIAS e-Payment Code.
If you pay via e-banking or phone banking, use the DIAS e-Payment Code (you can find it in the confirmation email of your order) and select
Top.Host
in the
Payments
 category. No bank account of Top.Host or information for the beneficiary is required.
If you pay to the bank's cashier, notify the bank employee to choose Top.Host.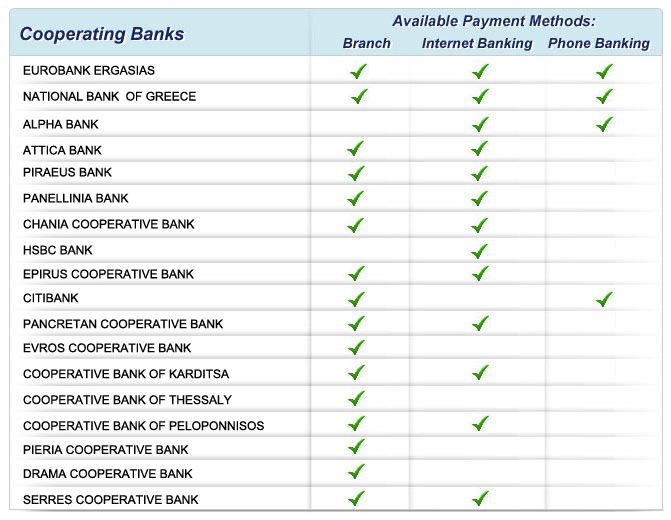 Confirmation of payment by the Accounting Department
If you make the payment through Eurobank, Piraeus Bank, National Bank of Greece or Alpha Bank, the order will be settled
within one hour
. In the case of payment via another bank, the payment is detected by the accounting department and cross-checked the next business day. Once your payment has been confirmed, you will receive an email with all the necessary information about the activation of your service.
Each order remains in our system for 7 days. If your payment is not detected during this time, the order is automatically deleted.
If you pay for the order after it has been deleted, the amount will be added to your myTophost Panel account in the form of
credits
. Using these credits you can place the order again.